As Thanksgiving draws near and you know that Hanukah and Christmas are nipping on its heels – perhaps you sense pressure.  Pressure to prepare for all of these holidays.  Pressure to finish up all of your work in time to be able to truly pause to participate in the festivities.  Pressure not to be saddened when you are missing a lost loved one – while the Holidays come regardless of your emotional preparedness for them.  Grief can truly  be difficult to overcome in these times and for many when paired with loneliness it can become downright dangerous.  There are no easy answers but the most effective solution seems to be helping others.  The best way to help others will be different for everyone.  If you don't have time or inclination to volunteer, donating to a trusted charity can be a wonderful way to help others.  Reaching out to those  in need will certainly remind your spirit that your kind acts are meaningful and that you are making the world a profoundly better place.

With the most recent tragedies in mind, consider spending a moment  researching what you can do at the Red Cross. "Your gift of any amount will save the day when the next emergency strikes. Whether that be help when a house burns down in your community, when someone needs CPR or a lifesaving blood transfusion, or when a family needs to contact a deployed service member in an emergency. Your gift supports the many urgent needs of the American Red Cross."  When you are looking for more to do check out the ways you can act to help your country and community at the Big Papa Foundation action page.  There are loads of active petitions to learn about and sign.  Without your help – those petitions never make it to the finish line  to impose action for the greater good.
When you have addressed all of the holistic ways you can act to alleviate your holiday anxiety, THEN and only then should you attempt to address it with Hemp products.  If having to pass a drug test is another source of your anxiety, please be assured that all of the products found through CaseyKeith.com  are always THC free- so click the affiliate links for these items with confidence & find the relief you seek.  Casey's favorite item for holiday anxiety this week is Founder's Hemp Peppermint Hemp Symmetry (250 mg tincture). Conveniently available through the image below.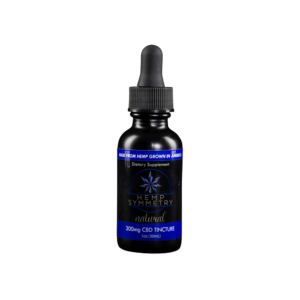 Top 10 ways to alleviate holiday anxiety:
10. Clean out your closet.  Did you hide some gift in there that you forgot you bought?
9. Clean out your pantry. Use the ingredients already on hand to plan your menu and make the cookies you like (or plan for them) This ensures freshness of  foods to share and a clean pantry in  the new year.
8. Write your holiday cards or your annual letter updating loved ones on what you have been up to. A low key way of reaching out and keeping you busy with a festive task.
7. Volunteer at a local shelter or soup kitchen on Thanksgiving or a day the works for their schedule and yours.
6. Make a donation to your local food bank.
5. Seek out an Angel Tree at the mall (and choose a wish to make come true).
4. Toys for Tots – find your local donation center or make a donation.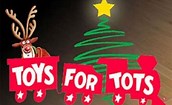 3.  Call your Mother/Father/Best Friend/Dear Aunt
2. Go for a walk around your block and take note of the crispness of the air and the beauty of the trees.
Have a slice of pie at the local diner. Consider joining a nearby gym but wait for the New Years specials before spending a dime. 😉

If sorrow and grief DO seem to take over after all of this, please reach out to those who are waiting to help you.  Free Confidential support awaits you 24 hours a day 7 days per week.  1-800-273-8255