Strange and interesting times we are living in – don't you think?!
Aside from the ongoing political chaos and turnover, a lot of global change is underway.  It seems like most Americans are oblivious to this due to their insulated lives keeping them protected and most don't follow international or science news.  Personally, I like to keep an eye on everyone everywhere – simply because I consider myself a citizen of the world.  My favorite way to do this subtle surveillance is by using a wonderful tool that works in a real time.  Check it out: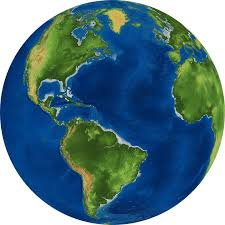 This free public service from Global Incident map displays all detected Earthquakes in truly real time all over the world, meaning that it continuously updated. When you think you feel a tremor – this can be your first res0urce to check! To be prepared for Earthquakes specifically, have a peek at the American Red Cross recommendations conveniently provided  at the link below:

https://www.redcross.org/get-help/how-to-prepare-for-emergencies/types-of-emergencies/earthquake.html
Apologies in advance to anyone who is "triggered" by this sort of content.  Anxiety is common when matters such as Earth Changes and Earthquakes are brought up in conversation.  It is, however, the responsibility or every individual to be prepared for anything.  My recent research on What people are worried about indicated that most Earth Humans are unsurprisingly self centered.  Concerns and worries seem mostly to be about such things as employment and relationships and aging.  Also common is worry about the health of pets.  An easy supplement to try for both people and pets is hemp based CBD! Pets have worries that we can only imagine as caregivers – but you certainly recognize anxiety when you see it in Cats, dogs and Horses! Addressing the physical symptoms of these worrisome feelings is now in your power as humans. If your worries are more focused on the direction of our Country (here in the United States of America) be sure to surf over to the Big Papa Foundation action page to see what you can do to take action and make a meaningful impact.  Action leads to comfort and scratches the anxious itch you may be feeling.
Feel free to follow affiliate links below for fantastic deals on Hemp Based CBD products that I know well and trust for treating pain (but come with a nifty benefit of helping with anxiety) and are available in formulations appropriate for our furry family members. Founders Hemp products are a wonderful source of Farm Fresh CBD products that are THC free and legal in 50 states to help you avoid all sorts of worries- while actively addressing your pain and anxiety. Enjoy these any time and remain delightfully sober.