Perhaps you are bored with all of your earrings or you have lost too many of them to put an ensemble together.  Fear not!  New earrings are always dropping at Casey Keith Design and made available online for your shopping convenience in the Daturaart Boutique on the Poshmark App.  (Join with Invite code Daturaart – for a $5 shopping credit.) Enjoy browsing and buying all over the wide world of Poshmark!  (Pro-tip: The more shops you "follow" – the broader your selection.)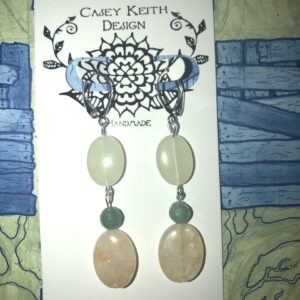 Have a safe and happy St. Patrick's Day weekend! Don't forget to wear Green! Avoid drinking and driving by using Uber and Lyft!
Reminder: The National Suicide Prevention Lifeline  1-800-273-TALK (8255) is available 24 hours per day for anyone in crisis who needs to talk.
www.suicidepreventionlifeline.org