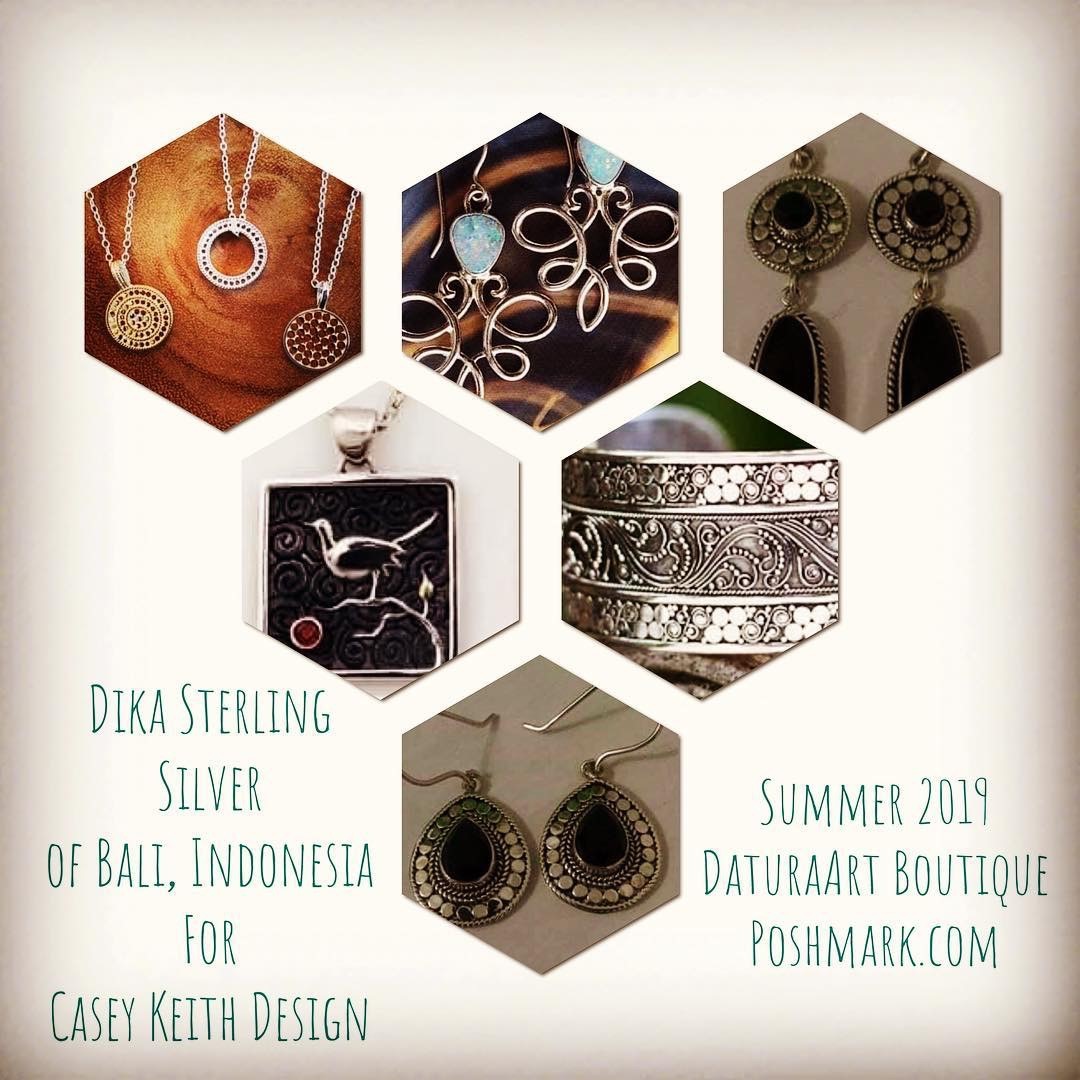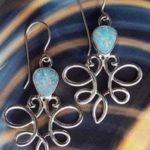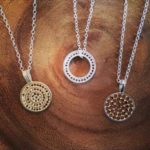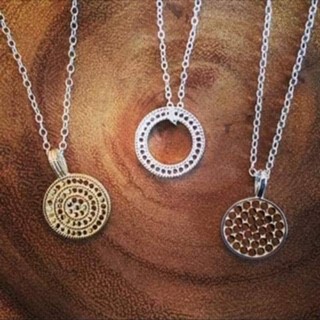 Handcrafted Sterling Silver jewelry by Dika aka Artisan Choirul Anam are on their way to Chicagoland from the paradise of Bali, Indonesia for Casey Keith Design. Earrings featuring Kalimaya Opal ($30)and Onyx ($42 & $50) as well as easy to wear pendants and an ornate showstopper cuff  Globalize your style in one trip to the Daturaart Boutique on Poshmark -everyone's favorite fashion app.  Join Poshmark with invite code Daturaart for a $5 shopping credit.
To help fashionistas stay on trend, sterling silver chains will be available in 3 lengths to allow for fuss free layering.  Scoop up 16″, 18″ and 20″ chains to mix and match with pendants. The 16″ smooth sterling snake chain is only $20, 18″  chain is $25 & the 20″ chain is $30.  Buy all the chain you need to complete and adjust your layering look for summer.  Circular sterling pendants are $25 each, so layering with these fresh new pieces will be affordable and fun.  The artful bird portrait pendant will be available for $52.  The substantial & ornate cuff bracelet weighing in at 50 grams is a good investment at $85.  Pre-order your favorites in time to enjoy them this summer and for many years to come.
Simply email Casey your pre-order wishes and she will reserve your items before they can disappear. You will be notified when they are ready to ship off to you.  PayPal payments accepted upon shipment.  CaseyKeith@hotmail.com.
Happy Shopping!